Book review: Shake Well Before Use
Friday March 18, 2016
Shake Well Before Use: A Walk Around Britain's Coastline, by Tom Isaacs. King's Lynn, Norfolk: Cure for Parkinson's Press, 2007. 335 pp.
Tom Isaacs will be familiar to anyone who attended the Northwest Parkinson's Foundation's 2015 HOPE conference in Seattle. He was the keynote speaker whose intrusive dyskinesia as he spoke did not prevent his audience from hearing his inspiring message, from laughing at his corny jokes, and from applauding his closing song-and-dance.
Shake Well Before Use is Tom Isaacs's detailed account of his year-long walk around the coastline of Britain. The book is many things: a photo-illustrated travelogue, a tribute to a deceased father and a loving mother, a fund-raising manual, a love story, a saga of a young man struggling to learn how to accept the questionable gifts that Parkinson's delivered to him. In this review I focus especially on the last of those.
Tom Isaacs was diagnosed with Parkinson's at the unripe young age of twenty-seven. His reaction to the news will sound familiar to many of us: "Parkinson's was the stuff of nightmares, except that when I woke up from this strange and distant reverie, the reality of my situation would be even worse. [. . .] Yesterday I had potential. [. . .]. Yesterday I had the best of my life ahead of me. [. . .] I wanted it to be yesterday again" (xix–xx). He knew, however, that yesterday was gone forever, and all he had to work with was tomorrow — and of course today.
At first he tried to hide his Parkinson's, but as the shaking got worse, that approach proved to be both isolating and futile: "But what could I do? I felt helpless. I wanted to take Parkinson's on; compete with it; fight it; anything other than just wait for it to gradually take hold" (16). He decided that, rather than hide his shaking, he would "go public and reveal my illness to everyone. I would fight it now. The question was how" (13). His answer to that "how" was a decision to raise money to support scientific research leading to a cure for Parkinson's by "Coastin' " — that is, by walking around the perimeter of Britain in the most public way possible: "Instead of hiding the fact that I had Parkinson's disease, I forced myself to allow people to see me shaking so that both they and I would be comfortable with it" (70). He enlisted the help of friends and professional public relations people and on April 11, 2002, at age thirty-three he started his twelve-month hike by walking east from London with the aid of a walking stick that he named Ewan.
Tom Isaacs took the title of his book from a little song that he wrote to be sung to the tune of Billy Joel's "You're Always a Woman to Me." Here is the opening stanza:
To the fridge in the morning, I reach for my juice
There's a sign on the top says "Shake well before use"
But I don't need instructions, I have expertise
Completely superfluous message with Parkies disease. (117)
Tom Isaacs's sense of humor helped him to deal with the many hardships — some of them dangerous — on the 4500-mile journey in which he climbed the three tallest mountains in Britain and wore out five pairs of hiking boots. Sometimes he got lost on poorly-marked footpaths. Sometimes the weather was foggy, rainy, or bitterly cold. Sometimes he was eaten alive by armies of bloodthirsty mosquitoes (he calls them midges). Sometimes he had to make his way through barbed wire or along crumbling cliff-trails. Sometimes the pain in his legs was so great that he could scarcely stand it. Sometimes his meds did not work the way they were supposed to. For example, when he had waded halfway across the River Borgie at the upper end of Torrisdale Bay, his dopamine suddenly quit working and he froze up: "It can be that quick. One moment I am a fully functional human being, the next, almost totally incapacitated. [. . .] My balance was suddenly non-existent. I clung on to Ewan, my stick, for support as if it was my only lifeline and I made my way, inch by inch, across the slippery rocks at the bottom of the stream. My journey to the center of the stream had been about three seconds. The second half of the trip probably took sixty times as long" (135–36).
The reactions of those whom Tom Isaacs encountered on his journey were usually sympathetic but not always sensitive. The proprietress of a bed-and-breakfast refused during one of his more kinetic shaking bouts to give him extra time to pack his gear and check out. And then there was the bloke he encountered at a pub in Hart. When the man found out that Tom Isaacs had Parkinson's, he said, "Oh, I'm really sorry, mate. You must feel awful. I mean, basically, you're completely f***ked" (86).
About halfway through his journey Tom Isaacs made the startling discovery that he had never felt better: "I felt fulfilled. It dawned on me that fulfilment has nothing to do with success, wealth, or reward, nor health for that matter. Fulfilment was about making the most of my capabilities and concentrating on the things that seemed important to me. Coastin' was giving me an outdoor life, a goal, a course, and a life-enriching experience. It was all I wanted. [. . .] I had truly found the answer to my Parkinson's. Perhaps out of its remorseless campaign to ruin my life, I had seen a way to find out not just acceptance, but even fulfilment. Perhaps, instead of fighting Parkinson's, I could use its energy and redirect it to really positive effect. Perhaps the rest of my life could be lived not despite Parkinson's, but because of it" (146).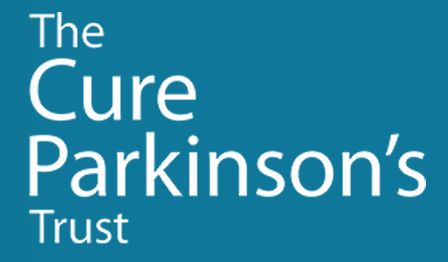 Tom Isaacs's walk generated some £350,000 in donations and sponsorships. That money was given to researchers seeking to find a cure for Parkinson's. That money, that research, may or may not someday lead to a cure. But Tom Isaacs's lessons about finding fulfilment through Parkinson's, rather than merely in spite of it, can perhaps help us all right now.
                                                                       — Peter G. Beidler 
Interested in reading Tom Isaac's book? Check it out for free from our Lending Library by calling NWPF at 877.980.7500. You can also purchase your own copy on Amazon.com.
Click here to watch Tom Isaac's keynote address at the 2015 HOPE Conference in Bellevue, Washington.  
Peter G. Beidler
Peter G. Beidler
Recent Posts
Drop Everything, It's Parkinson's
In Your Trembling Hands
Apathy
Michael J. Fox's No Time Like the Future: A Book-Review Essay by Peter G. Beidler
Hope You Like The New Me